07sep7:30 pm11:30 pmThe Hive | Shrewsbury 07/09/19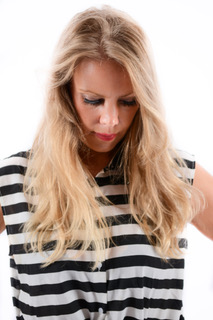 Event Details
Emma Linney Live At The Hive
Emma Linney has a burning passion for creating and singing from the heart and soul. Raw, pure and rich in emotional sincerity, Emma's voice has been likened to many different artists in particular shares resemblances with musical legends such as the rawness of Janis Joplin, dynamic and power of Randy Crawford, and accuracy and warmth of Etta James.
Emma's band with special guests, take you on a journey of dynamic and tender musical delivery fusing together soul, jazz, blues and funk influences. Emma demonstrates versatility in her delivery style performances of (as she calls them) her 'soul stories'. Songs range from tender, dreamy acid jazz and funk fusion to powerful melodies where Emma explodes into strong edgy vocals pouring from her soul. Then the subtle and gently delivered songs infusing texture with strings from the Rosebourne Duo make for a show of variety with raw and pure soulful passion at the core. The show includes mainly Emma's original music along with some familiar covers from artists such a Nina Simone and Eva Cassidy.
"This is an artist who is truly special. She has it all, songwriting skills, vocals that are exceptional live just as much as they are recorded. After having experienced Emma Linney live as a solo artist, one is taken a back in awe of the reverberating sound that fills the room with a warm and exhilarating feel" ……Nicola Hardman Director of We Want Woman music.
Emma has been singing all her life, as a child developing a keen interest in the jazz, big band sounds, writing songs in her teens and singing professionally in jazz, soul and funk bands. Emma reawakened her love for writing music 4 years ago when she suffered burnout and creativity was a way of reconnecting with her self-expression. Since then she has written an albums worth of songs and continues to write, she has released 3 singles, the latest one called 'Breakable', co-produced by and featuring Dan Cassidy on strings, beautifully depicts the vulnerability that lies within us all. With her debut single release 'the fire inside' taking place in the autumn of 2019 representing her trademark patron campaign to help spark passion in others and support a community of creativity. 'The fire inside' is extremely upbeat and empowering track and features 'Bryan Corbett' on trumpet and chris Bee bee on Sax.
Emma's music described by Scene and Heard Liverpool as 'beautiful, heart-warming, introspective, personal and inviting, her music shares with you an offer of a journey. A journey suggested by Emma, yet your own journey shared in that moment'…… scene and heard Liverpool
Emma hopes to inspire, uplift and connect with audiences through her heartfelt lyrics and songs that touch the emotions through their sincerity and depth. Emma has recently been on tour with the prolific and iconic international songwriter Jane Siberry with a final show singing alongside Kiki Dee. She has recently performed at a sell-out gig at Theatre Severn alongside the Wales male voice choir. Plans for 2019 include a UK tour and a theatre performance with orchestral line up. This is a chance to hear Emma up close and personal and soak in the authentic heart of soulful tones.